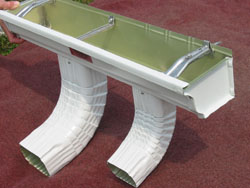 A 20-year warranty on Gutter materials with a 4-year warranty on installation workmanship.

Top quality materials installed 13 Year Professionals to protect your home and investment. Heavy gauge seamless aluminum gutters produced on-site by professionally trained technicians.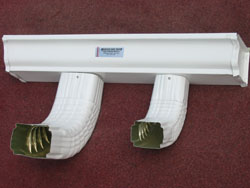 Heavy duty NO-LEAK down spout made from heavy gauge aluminum.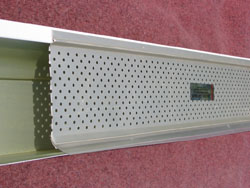 New Guttering Guards and Screen solutions available for your type of leaves. Greatly improving the function of your guttering system while reducing the maintenance cost and possible damage due to clogged gutters!

For Helicopters and Pine Needles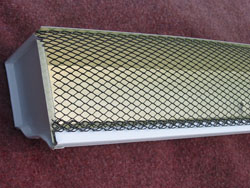 For Large Leaf and Twig Debris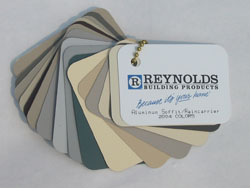 Top quality baked-on enamel paints

• We offer over 23+ of today's most popular colors!

• Click here to view colors.
• Leaf Guard / Gutter Repair Services.

• Protects your home and foundation from costly water damage.

• Fascia Board Repair, NEW->[Underground Down Spout Burial *Trenching-Machine* Services.]

• Uses only our top quality materials with colors that are durable against the weather conditions.

• Expert technicians that measure and produce (on-site) for a perfect installation. Backed by our 20/4 year warranty.

• Guttering screen solutions for problem tree areas!